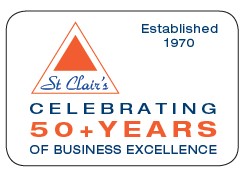 St Clair partners, Chartered Accountants, Tax Agents, Auditors & Business Advisers was established in 1970 as an independent Chartered Accountancy practice. The founder, Paul St Clair, set its objective as the provision of service, value and ideas to the business and individual sectors.
We are a two-partner practice, providing clients with personalised advice on all aspects of being in business for themselves and compliance work necessary for their business. The firm works closely with you, so that our expertise is always available whenever it is needed.
Don't buy a business before seeing us, the risk is too great!
To see what is involved, and the risks you take — click here
The Partners of St Clair Partners are members of the Institute of Chartered Accountants in Australia and New Zealand. The Institute requires members to maintain the highest professional standards, and to undertake on-going professional development to ensure that skills are always current in the rapidly changing business environment. We source our professional development material not only from the Institute, but also from other professional bodies such as CPA Australia and The National Tax and Accountants' Association, as well as from commercial publishers including Taxpayers Australia.